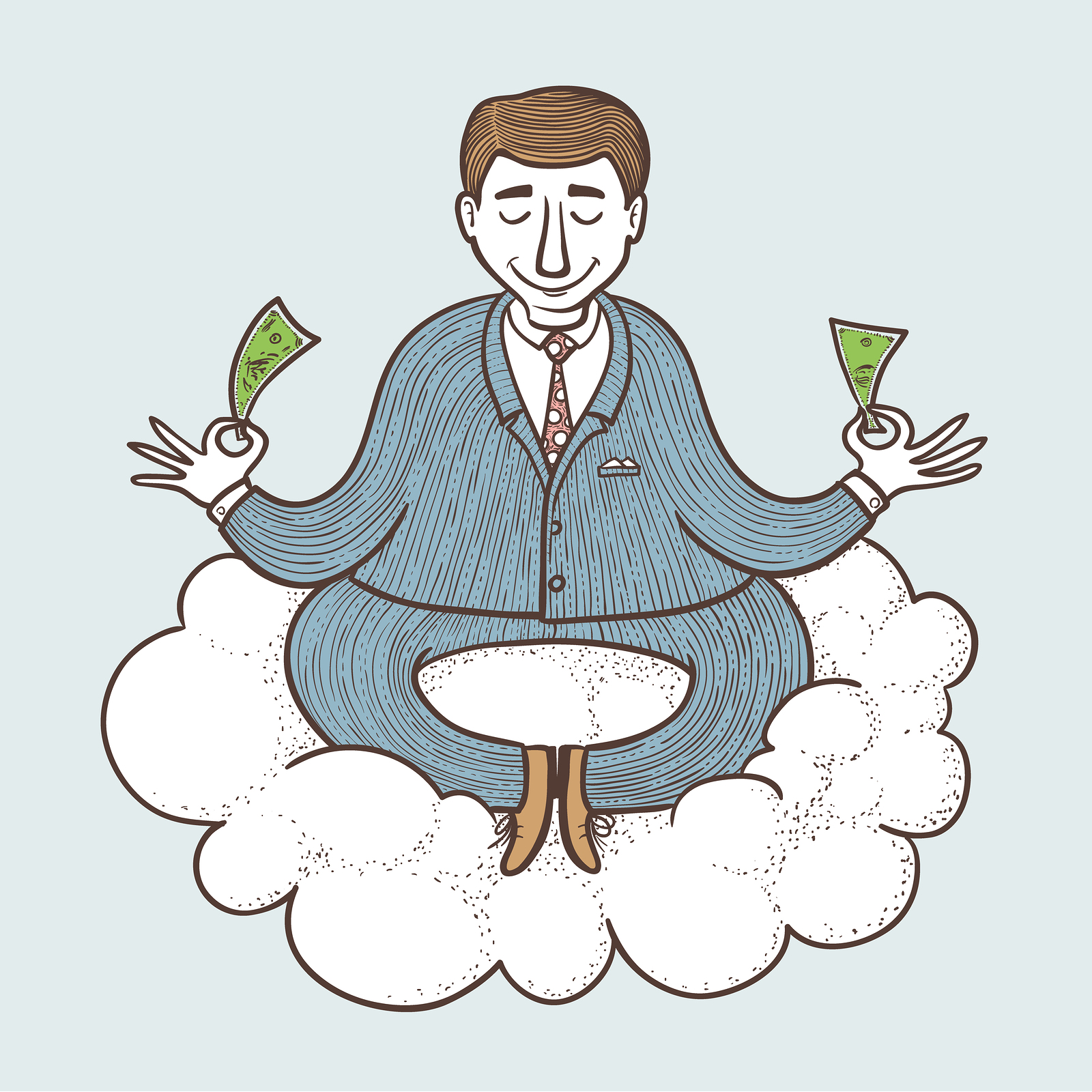 How to Make a (Decent) Living Teaching Yoga AND Have a Life!
If you're reading this, chances are you love yoga and what it's done for you – and you're interested in seeing if this could be a career for you – whether that's to get out of a job you don't like, to give you more time to spend with family (or even start one!) or just because the idea of teaching something so beneficial warms the very cockles of your heart!
In my experience, at least 50 to 60% of students who attend a yoga teacher training course are doing it because they would like to try to teach in one form or another. The remaining students say they are there to simply deepen their practice/for the experience.
For some, it's just pin money they're looking for – something they do on the side. For others, it's a possible ticket to a complete career and life change.
But when you look around, how many yoga teachers do you know making a living wage of at least £25000 a year from teaching?
And when you look at those teachers, do you find yourself shrinking and thinking you could never compete?
It's easy to feel daunted. To think that maybe they started with an advantage you don't have. Maybe they have more knowledge, more time; more money; more confidence; a rich partner who can support them while they get going……!!
It's always easy to look at someone else who has made it and think "oh, but it's easier for them because……." And fill in the blank with whatever your mind comes up with.
But the truth is, ALL those teachers had to start somewhere.
All those teachers started with nothing other than a desire to learn to teach yoga and then finding a way to make it happen.
At the time of writing this (2019) I am 66 years old, (nearly 67!) have been teaching for 4 years, and I generate almost £40,000 per year from teaching no more than 9 classes a week. I say this not to brag – but to inspire.
To let you know that I am no-one special. To let you know that it IS possible – and that if I can do it – I'm damned sure you can!
I'm no Om magazine front cover! I can't do the really challenging poses we see so many yogis posturing on Instagram these days!
But I have attracted, retained and grown a "tribe" – a "following" of students who seem to resonate with me, my message and my way of teaching. I have lots of spare time as I only teach 9 classes a week for 30 weeks of the year – (for 12 weeks I only teach 4 classes a week) – and I use that time to work on other projects, take holidays and travel and just have a life!
And that's all that matters!
I also started small. No big launch into full time teaching. I transitioned from my main source of income to living on yoga teaching income.
For the first 12 to 18 months of my running my yoga business, I was teaching yoga just two days a week and then working and doing my other work as a leadership and management coach in the corporate world the other three days. For the last 18 months, yoga has been my only income from just nine classes a week – and I've generated between £35000 and £40000 just from teaching yoga.
So – for those of you who are thinking, "Is it possible to transition? from my current job to being a yoga teacher? Is it possible to go from having a full-time career into something where yoga will pay the bills?"
Yes, it is!
I just want to inspire you enough to let you know that that's possible.
You don't have to be some Om magazine front cover.
You don't have to be an expert to start.
You just need to understand a few simple steps which will help set you apart in the market, and help you start attracting students.
Once you can do that, your business, your confidence and your sense of satisfaction will grow.
Those steps include understanding how to niche, (Step 2 and the most important step after mindset!) and promote what you do in a way that feels authentic and comfortable.
Other key steps and actions include:
H

ow to price classes

How to

build the foundations for a business which fits around your life – instead of the other way round!

How to keep students coming back for more, instead of constantly chasing new ones –

H

ow to stop the feast-famine cycle, so many aspiring yoga teachers struggle with.
Anyone can follow these steps – they're not hard to implement, but the truth is, most yoga teachers don't do this. And that's why they struggle.
Are you willing to take those 7 simple steps to generate over £30k a year and still have a great work-life balance?
Then make it your sankalpa or resolve, to learn and implement these 7 steps – and watch what happens!
Namaste,
Shona
Actions you can take:
Join our Yoginiors Facebook Group.

Sometimes

it can feel lonely trying to develop your yoga teaching business on your own.

Having a group of like-minded individuals to share your challenges with, get support and re-motivate yourself can be really helpful.

I created this group to help give tips

and answers to any questions you have on this or any

topic around

building your yoga business and developing your yoga career.

Join today.

​