Diary of a yoga teacher faced with Covid 19; Phase 2: How do I know what to focus on first to build my yoga business?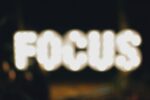 In my previous 2 blogs or podcasts I explained why it's my belief that taking your yoga teaching online is NOT the panacea for all yoga teachers in this time of Covid 19 crisis and gave a simple checklist to help you decide if going online is where you want to focus your time and energy right now.
If you've not yet seen these:
You see, I'm a great believer…
You need to learn to walk before you can run.
You need to work your way up to CEO – you can't catapult in at the top. Believe me – you'll come a cropper VERY quickly!
You need to learn the ropes, before you can run a successful business!
​​You need to understand there are lots of business models for yoga businesses, and starting with the one that best suits where you're at right now is by far the least risky option AND offers the path of least resistance and worry!
I once heard a joke about two tourists touring Ireland, who stopped a pedestrian to ask for the best way to Dublin.
The pedestrian replied: "Well, I wouldn't start from here!"
Eleanor Roosevelt once said:
​​"Start from where you are, with what you've got."
Truly – that's all you can do.
There's absolutely NO point wishing you were starting from somewhere else!
I hear SO many yoga teachers say things like;
"If I only had "X" I'd be able to start."
"It's alright for her/him. They've got "X" in place."
"I'll start when I've more money, time, experience, knowledge, students……." (You fill in the gap.)
The truth is EVERY yoga teacher you see who is further than you down the road started with nothing!
And they would have had all sorts of reasons they could have used as excuses as to why their personal circumstances meant they couldn't start a successful yoga business.
But they didn't listen to those excuses.
Instead, they rolled up their sleeves, and started their journey – from wherever they happened to be at the time.
So it's not a case of not starting the journey. I'm here to tell you – if your heart tells you you'd love to do this – then don't let your excuses stop you!
​BUT…. having a road map to help you navigate the journey; having some basic understanding of what choices or decisions might be in your best interest FOR YOUR STAGE OF YOUR YOGA TEACHER JOURNEY can be absolutely priceless to you in terms of making that journey with more ease.
And I'm all about ease!
The truth is there are stages to building a successful, long-lasting and thriving business. The chances you're going to go from a standing start, fresh out of Yoga Teacher Training to a regular 6 figure business, or even just a consistent more modest income, are close to zero!
Sorry if that bursts your bubble!
Understanding the stages, the goals and most importantly where you need to focus is what will help you to build your confidence and your business more quickly AND more effectively, so it's a business which lasts; which weathers storms and which has a greater impact.
And isn't that what you'd like?
So in the next article; let me explain what I believe are the 4 stages of building a yoga business; from scratch to 6 figures or beyond, if that's what you want. (And for some of you reading this, you may never want to go past stage 2……and you know what?
That's OK!
This is YOUR business…no-one else's!
Good luck!
Are you in our Facebook community?
If you want to join a community of like-minded yoga teachers, determined NOT to let the Covid-19 define or destroy them, make sure you're part of the
Yoginiors Facebook group
, where, over the next few weeks I'll be sharing what works and what doesn't at a time like this.
Actions you can take
Join our FB group; and tell us your story of how you've coped with the Covid -19 crisis. Whether you've successfully transitioned online or struggled, I'd love to hear your stories. They will help others either realise they are not alone or help inspire them to take some positive action to move them forward.
And it will help me understand how to design training that will support you better – so you learn, grow and thrive.