6 Low Or No Cost Ways You Can Advertise Classes (No Website Needed!)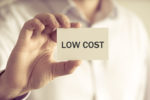 You have decided to try running yoga classes of your own. I have 2 questions to ask you before we go any further:
1. Have you got a clear niche you want to develop?
(Not sure what your niche is – or even what a niche is? Take a look at "The Truth About Teaching Yoga - Why You Need To Stand Out" and "Why Yoga Teachers Who Niche Are More Not Less, Successful." These articles, and the free resources which go with them, should help you understand why you shouldn't go any further with your advertising until you've got this sorted.

2. Are you also very clear what your ideal student looks like and who any of your promotion is directly aimed at?
Again – if you're not sure about this – check out "Marketing Yoga Classes: How To Attract The Right Student."
If you've answered "No" to either or both of those questions, before you pay out any money for printing flyers, advertising or your website or any other form of promotion, and before you spend time trying to work out what to write on your promotional literature – STOP and do what it takes to answer "Yes" to those 2 questions. You'll find out why these 2 things are so important and lots of practical exercises to help you work through finding your own niche getting really clear about your ideal student.
Tempted to go ahead without a clear niche or target market?
The vast majority of struggling yoga teachers do too. That's why they're struggling.
The time you spend on these two things will put you in the top 5% of yoga teachers.
If you're continuing to read on, then I'm presuming you have absolutely answered "Yes."
OK!
Here's 6 no cost or low-cost ideas to start getting yourself out there.
1. Get yourself on at least 2 free yoga directories.
(Cost? Nothing but your time and a bit of effort).
Whether you have a website or not at this stage, research a few yoga directories (there's a lot out there!) and pick at least a couple to get your details into.

Take a bit of time doing this. Don't skimp. I'm absolutely stunned to see how badly some yoga teachers advertise themselves. No photo. No obvious thing which makes them stand out from anyone else. Same bland stuff – sometimes not even a picture! Really! How lazy can you get? With just a little bit of thought, (especially if you've got your niche sorted – remember that?!). The searchers will give you a second look and probably contact you if your message makes them think you sound perfect for them!

2. Get yourself a FREE listing on Google My Business dot com.
(Again – costs nothing but your time).
Honestly, I cannot believe how few yoga teachers in my area have a good presence on Google My Business.

Truthfully, I was in business for almost 6 months before I got round to this myself, so I know sometimes we are juggling so many things it's hard to get round to everything.
However, it will take you less than one hour to set up. It will need to be verified by Google – they send you a verification code by post to ensure you're not some fraudster. But actually inputting the information will take you less than an hour I promise – I'm a complete technophobe – so if I can do it, you can too.

Not only can you advertise what you do, you will come up on Google's search engines when people are searching for yoga in your area! It even shows the searcher a map of where you are on Google maps! You add your website information, opening hours and any other relevant information you want on there.

TIP 1: Add some pictures – of you, and if you have any of students, add those too (with their permission of course). Pictures add credibility and enable the searcher to get a better feel for you and what you do.

TIP 2: And once you're on there, check your "Insights" at least every month or so. Mr. Google tells me I'm regularly getting over 1000 views every month to my Google business page – and it tells me how many searchers looked at my pictures, clicked through to my website or phoned me! How cool is that? It even told me recently that compared to other similar businesses people look at my pictures – but my competitors have none!! Seriously – do they want business or not?

(In truth – I know how many people have found me on Google searches – because I always ask every enquirer how they found out about me – and you should too!! Learning what marketing works and what doesn't is a sign of a careful business).

3. When you're inputting details into Google My Business or the directories use the phrase: Yoga in "x" and fill in the blank with where you live.
It's a known fact that when your potential students are looking for a yoga class on a search engine, actually interested and in "ready to buy" mode, they will type in:
"Yoga in –" then the name of their town.

Make sure everything you write has that somewhere high up – you will of course go on to highlight your special niche and what makes you different from the other names which pop up – but you'll be in the top few searches so they're more likely to click.

After that, it's up to you to make sure you stand out more than the others do – and, as perhaps you're learning already, that's not so hard.
Think of this a bit like writing a CV.
You may have the same qualifications (or maybe not even as good) as the other applicants – but if your CV catches the eye, looks interesting and has the reader thinking "oh that looks interesting" you'll at least get checked out.
4. Find out any local community groups on Facebook (Totally free!).
Now, this may not apply to you – but then again – it's worth checking out. I live in the UK. I teach in 3 areas close to where I live – and there are 3 Facebook community closed groups for each of those areas.

Generally speaking, these groups are not for all businesses to promote what they do – BUT they DO allow anyone running classes or groups which serve the community to let the group know about these classes and when and where they are held. I use these groups particularly to promote my 6-week programmes – with great success.

I have had students find me on these groups who have gone on to be loyal students. As my niche is older students, I was a little dubious as to whether my target market would be online! But I am surprised at how many have found me that way. I have even had students phoning me to say their children had seen my ad and told them to ring me!

So, check out your local area for Facebook groups!

5. Printed flyers
(low cost if you do them yourself AND you target carefully).
I think I'll write a post just about flyers!! There's a lot to be said! However, here's my short take on flyers.
Generally speaking, in my experience, leaflets and flyers are an expensive waste of time.


They cost a fair amount to be professionally printed, especially if you don't want thousands of copies, and they belong to the style of marketing my mentor calls "Spray and Pray" marketing.
Generally speaking, leaflets and flyers don't work very well!
They are "Spray and Pray" style marketing.

What do I mean by "Spray and Pray?" I mean you literally spray out tons of marketing everywhere – with no real targeting of where your ideal customer might be – and just pray somebody sees it who is interested!

Frankly – that is the most wasteful and soul-destroying marketing of all.

It works for some businesses. A few. But for yoga teachers – unless your copy is really targeted and eye catching, and at least thrown in the general direction of where your likely audience might be, you're throwing a lot of seed into barren soil. Nothing will come of it. And you've just spent a lot of money on advertising which will end up in the bin.

It's not just the printing which is costly – unless you plan on delivering those leaflets yourself (and let's face it, that's not a savvy use of your time), the cost of delivery is usually around £30 to £50 per thousand leaflets. There are over 5000 homes in just one of the three areas I teach….that's a lot of money – and even with a bit of knowledge of how to write good, eye-catching copy, I didn't make a profit on my investment. Seriously – it's not worth it.

So, ask yourself – "Where are my target market hanging out?" (remember your niche/avatar?!!). If, like mine, they go to libraries, community centres, golf clubs or certain community groups, by all means add a poster or flyer there. Maybe the GP surgery will let you add a poster on the notice board? Maybe some gyms will let you leave some flyers…(or maybe not!).

The best place I've found flyers to be useful? At a talk or event. Can you give a talk locally about the benefits of yoga for your target market? At the end of the talk let them all take away your information.

6. Low cost advertising in free magazines or papers delivered locally (Low cost).
Now – depending on where you live, this tactic might not work in your area, but in the UK, we have a number of franchise magazines right across the UK which operate at a local level to deliver these magazines free to people's homes.

How do they manage to deliver them free? They get local businesses to advertise for a small fee in the magazine, which also includes a few snippets of information about what is going on locally in that area.

They are professionally printed. They look nice. And people keep them – and read them. Because you never know when you might need a plumber, or a decorator, or you might want to know of any interesting events going on in your area. Each magazine covers a specific post code (or zip code as you call them in the US). And because I know my target market – and I know which areas have more of my target market in them, I know exactly where to pay for adverts in those magazines!

I can advertise in one of these magazines for just £20 – more if I want a bigger advert. I've tried a few sizes and types of advert – they all work!!

I now advertise regularly – every month except December – in 6 magazines. It costs me no more than a couple of hundred pounds, but I get at least 10 or more students every month who come as a result of those ads. Now I know that an average student of mine is worth around £225 a year – so I just need 1 student to come from those ads and I've covered the cost of that advertising. One student!! The rest is profit.

So, do some research in your area. Where can you advertise cheaply? And monitor your results. Always ask an enquirer how they found you. (Ninja tip! I also ask my students on their registration form how they found out about me too). Then you can really start to monitor what works and what doesn't. I've known businesses continue to pay for adverts they have no clue are working or not – just doesn't make sense! Don't be one of them.
So, there you have it. 6 ways you could begin to advertise what you do without even having a website.
Having a website will be important later down the line – but don't use not having one as an excuse for not getting yourself out there. These are easy, low cost ways of testing whether your business idea has legs. Trust me, you'll learn a lot and be in a better position to use more sophisticated marketing methods once you can see you've got an idea which works.

Good luck! Now go take action!
Namaste,
Shona
Actions you can take:

If you'd like to learn more about how to build a successful yoga teacher career, join our Facebook Business Community.